The entertainment industry comprises various sections. Each one of them has a different approach to digitalization. While some have welcomed it with wide hands, some have experienced negative results from it. Be it positive or negative, it is clear that the whole entertainment industry is experiencing many changes with the arrival of digitization. Here is how different sections of the entertainment industry have responded to digitalization.
● Radio
Radio is one of the oldest traditional entertainment media. Even after these many years, radio is a relevant entertainment medium, at least for a group of people. However, its reach is still a limitation for the popularity it deserves. The radio industry has shown significant changes since the adoption of digitization. It has been adaptive to these changes. Web radio is the strong reason behind this change. Most radio broadcasters are now using a digital platform that allows listeners to listen to their favorite radio shows according to their convenient time. They can also choose from the content they prefer to hear from different broadcasters.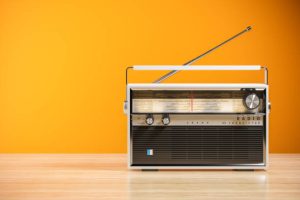 ● Books
Publishing is the department for digitization and has shown its dominance in the books market. It has helped publishing to become profitable. Even though ebooks gained some momentum in their initial days, many people still prefer traditional books. Self-publishing also became a trend in the books market with the arrival of digitization. It has allowed us to use books on different other platforms like social media.
● Television
Even after several trends in digitization, television has not lost its significance. It still has the power to go deep into the population. Statistics show that about 90% of houses have a television set and 86% of them watch TV at least once a day. Television has also started to show some signs of change with the emergence of digitization. Most television channels have a digital platform that allows viewers to view the content according to their convenience through their smartphones. The popularity of video streaming platforms has also brought significant changes in the way people perceive tv shows.
Some of the benefits of digitization in the entertainment industry are
● Enhanced User Experience
People get to watch digital movies today. They get sharper and crisper images and sounds. 3D, 4D, and 5D movies have also improved the movie-watching experience to a significant level.
● More Sales
The cost of production and distribution of music has significantly reduced through digitization. Therefore, fans do not have to buy a physical CD or cassette to listen to music. Online platforms are enjoying more sales through downloads.
● Wider Market
The entertainment industry has come under a single roof, providing reach to a global market. They can easily target people living in other countries or regions through effective marketing. Thus, they can enjoy more acceptance and revenue for their work.
● Easily Accessible
Everybody won't be able to watch a television show or listen to a radio program at the time it is aired. Digitization has made it possible to listen to their favorite shows at any time from anywhere in the world.